With Hearts and Backpacks Full
ER International reflects on the past year, and has a big announcement for 2018!
YOU did AMAZING things in 2017~
Happy New Year 2018! Wherever this newsletter finds you, we hope you're staying warm and enjoying many blessings in the new year so far.

As we look back on 2017, we're filled with gratitude for everything our SPONSORS have done to make a difference in the lives of the students we serve in Roatán, Honduras. We wanted to take time this month to show you how much YOU as a SPONSOR did in the last 12 months to help feed families and keep children in school.
The Highlight Reel~

Some of the most memorable parts of the previous year for us were the visitswe received from mission teams and sponsors who traveled to Roatán to meet their sponsored children and provide hands-on help wherever they were needed. Visitors jumped in to construct a second level and roof for a nearby church, assist teachers in the classroom, and fill backpacks with food. We currently have two mission teams scheduled to visit in March and April, and we would love to have more teams, and sponsors come and spend time with us in 2018! Program Director, Robyn Breaux, says, "It's very touching to see a child meet their sponsor, and for them to know that they came here to meet them, and that the sponsor cares for them. Visits also give us the opportunity to share the work ER International is doing with others, and for people to get more involved." Sponsors like you also sent small gifts and words of encouragement throughout the year to their students, and some brought gifts along to give during their visits!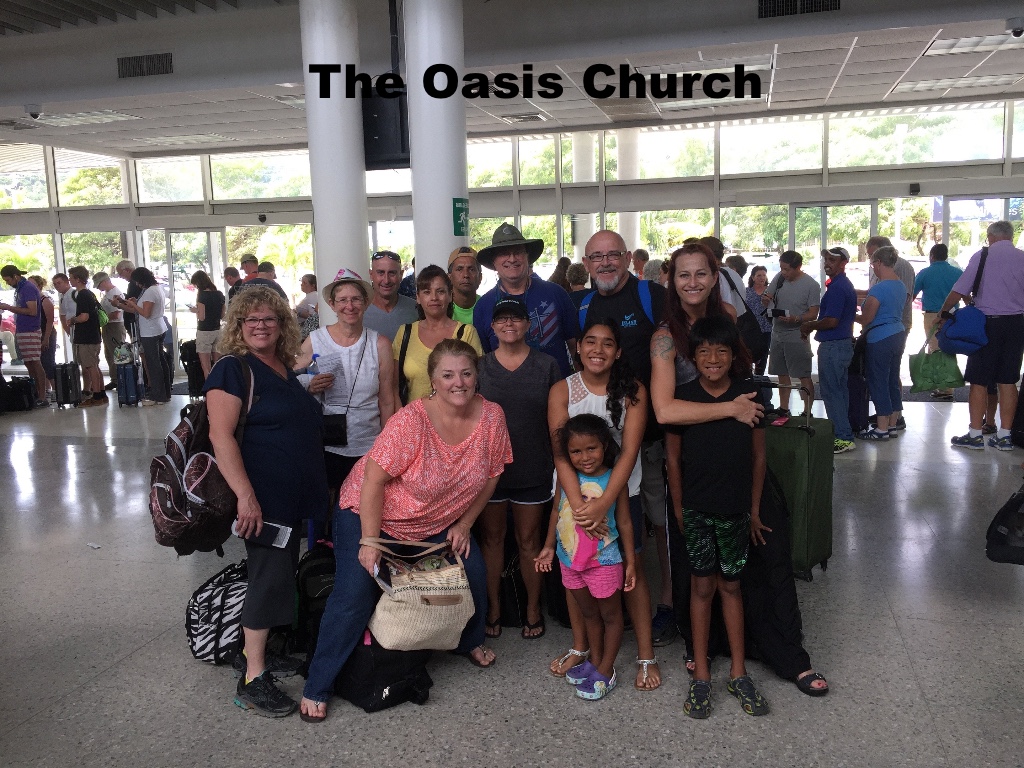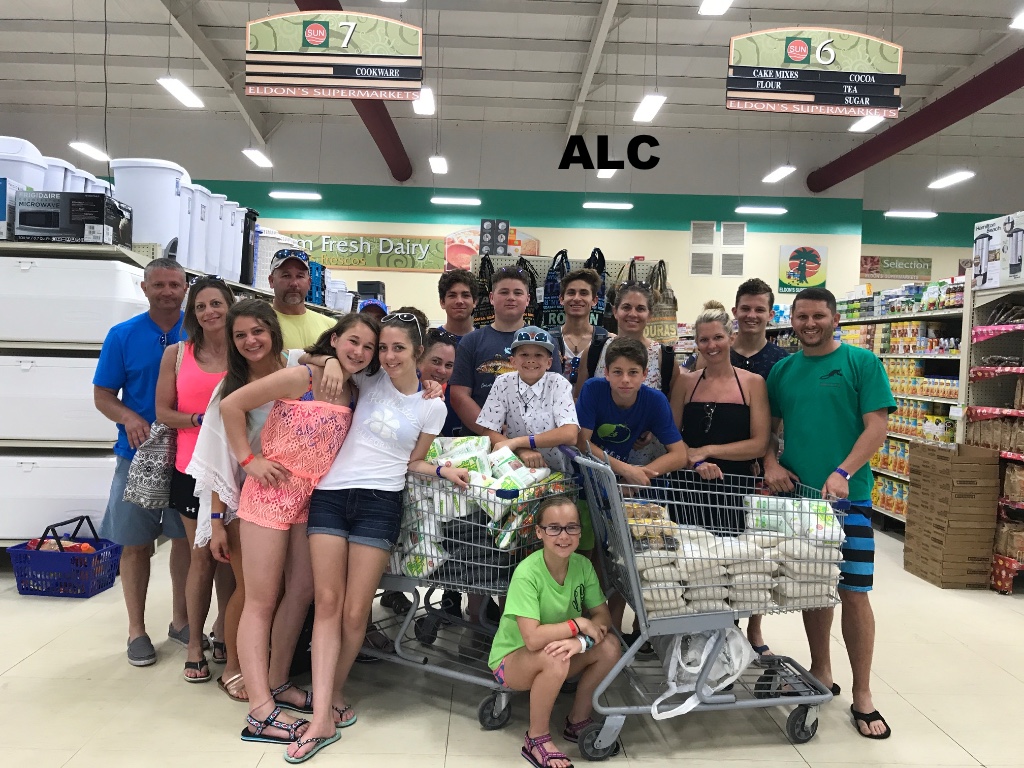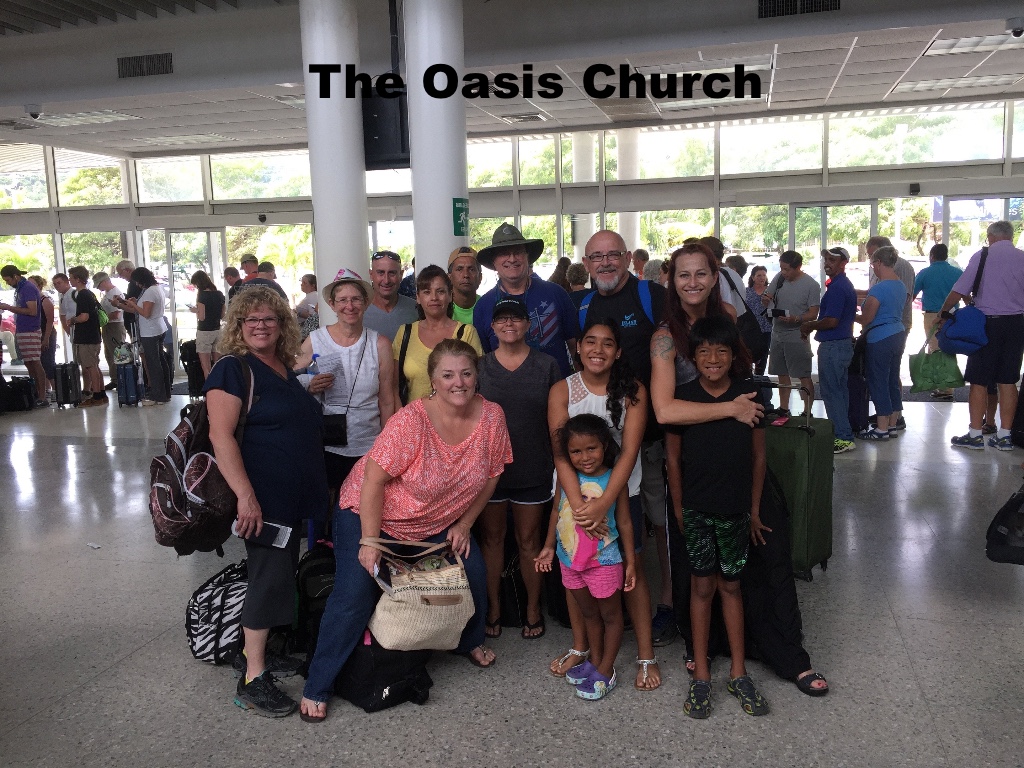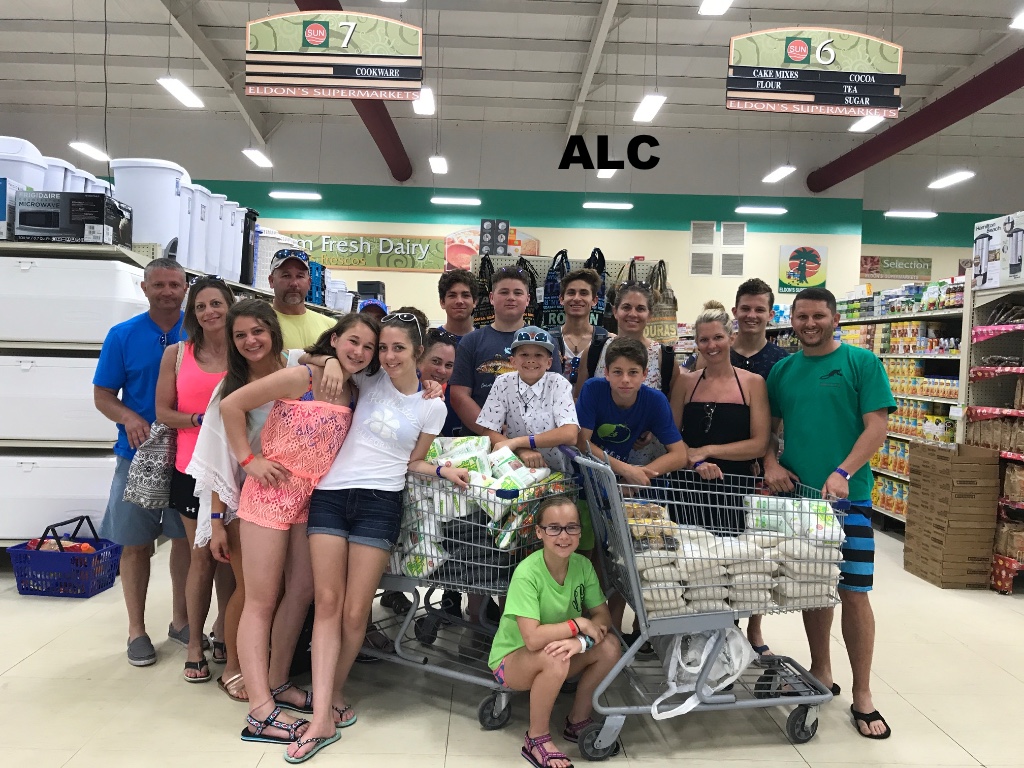 Punta Caliente~

Something new we did in 2017 was partner with Bread for the Bight to reach families in Punta Caliente, a small, poverty-stricken community in Roatán that needs help getting on its feet. ER International handed out beans and rice a handful of times in Punta Caliente, and we plan on continuing to do this food distribution on a monthly basis in the coming year. Donations are needed for this outreach. It costs around $130 each month to hand out rice and beans for about 70 families. However, during the rainy season, there could be up to a 100 families in need of food during trips to Punta Caliente. If you would like to help, please email robyn@erinternational.org, or simply click on the GIVE NOWbutton below!
The Everyday~

Robyn is on the ground completing the day-to-day operations of running the backpack program and the Punta Caliente outreach. She purchases the needed groceries and visits Samuel Raymond Christian School (SRCS) each week to fill the backpacks and spend time with the students there. In her own words, she describes how over time she is seeing the positive and significant impacts the backpack program has on lives. "We love all the students, teachers, and staff at SRCS. It's a joy to go there every week and see how the kids are learning and growing, both spiritually and academically. We know the importance of getting an education, and we know the backpack program influences students to stay in school by giving their families help with food every week."
A BIG Announcement~

Last year, ER International's Backpack Program provided food for 52 students at SRCS and their families every week. These backpacks not only take a weight off the shoulders of parents struggling to make ends meet, but also serve a bigger purpose. We believe if students stay in school and focus on their education that they have a better chance at more opportunities, and ending the cycle of poverty. As the school year resumes in February on the island, SRCS is growing in enrollment and our backpack program will have eight additional members, for a total of 60 students. That is EIGHT more students who will be looking for a sponsor to believe in them, help them get a step ahead in their future, and be a force of good in their lives.

We'll introduce you to our new students soon, but in the meantime know that we cannot do this without you! Every sponsorship, each for just $22 a month, goes directly towards filling backpacks with food. If you can sponsor a child, or have questions about sponsorship, please email robyn@erinternational.org.
In closing~

Thank you for all the ways you've contributed to ER International in 2017. We're forever grateful for your support, and are looking forward to sharing with you how your kindness is working at SRCS and Punta Caliente in 2018!

For the Children,

Ernie and Robyn Breaux

ER International