'Tis the Season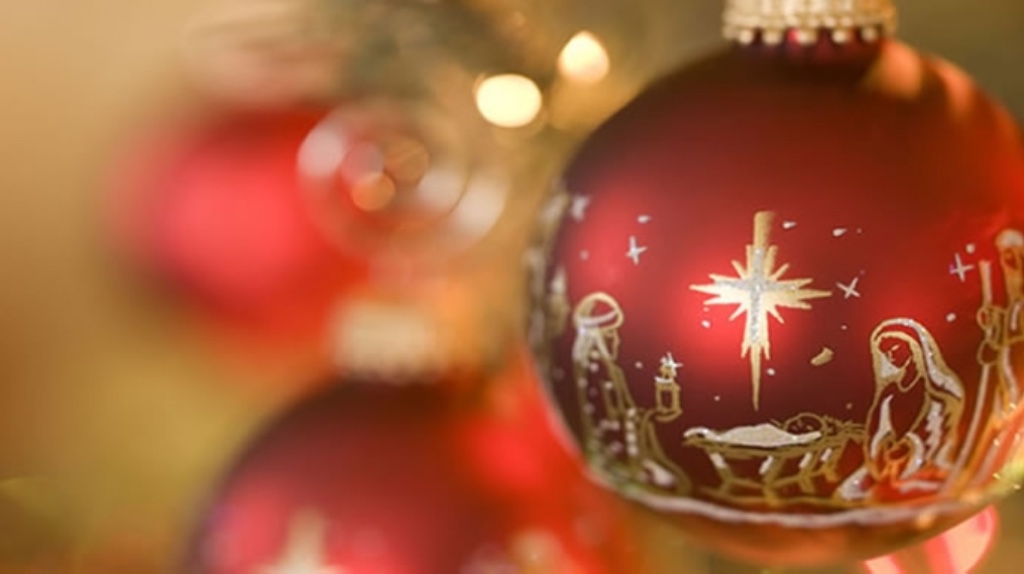 Please join us in our annual holiday gift giving campaign
Greetings from ER International!

The days on the calendar keep flying by, and with November already underway, we are beginning to turn our hearts toward the holiday season.
 
The holidays might look a bit different here in Roatán, Honduras compared to where many of you reading this may live. We won't have any snow, and there aren't a lot of houses decorated with lights and Christmas trees, but it's still a special time of year for many of the island's residents.

It's especially precious to us because we use the season as an opportunity to pour extra blessings on the children in our backpack program at Samuel Raymond Christian School. In December we host a holiday party for all 52 students, complete with gifts, food, and fun.

Our holiday party is simple but meaningful. Last year we ate warm baleadas (a traditional Honduran dish made with tortillas and beans), sang songs, and opened gifts. The plans for this year's party are already in the works!

The goal of our annual holiday party is to make it a happy memory for the children, and to remind them that they are loved. The best part of the celebration is watching the children's faces light up when they open gifts from their sponsors.

This year we are again asking you for your help in purchasing a gift for your sponsored child. Sponsors like you do so much to bring the magic of the season into the lives of each student we serve. The gifts you provide, for some of the children, could possibly be the only gift they will receive during the holidays. More importantly, your generosity shows the children that someone cares for them.

If you are able, there are two ways to give a gift to your sponsored child this holiday season.

Sending Money

If you would like, you can send money and we will use it to purchase a gift for your sponsored child on your behalf. To send money, please go to www.erinternational.org and click on the "Sponsor" page. Next, find your child on this page and then click on the Red Special Christmas Gift Button below their name.

In order to make sure we have the gifts purchased in time for the holiday party, please plan to send money for your child's gift by no later than November 20.

Our suggested dollar amount for gift giving is $20, but we welcome you to give whatever you are able to toward your child's gift.

Sending Gifts

Your child loves receiving personal gifts from you! If you would like to purchase a gift on your own for your sponsored child, please first read our gift giving guidelines listed below to make sure the items you send will make it through customs. All gifts can be no larger than 8-1/2" x 11" and 1/4" thick.

Since it can take up to four weeks for packages to ship overseas, we ask that you have your gifts to the following address for our sponsorship office by no later than November 20.

Please send your child's holiday gifts to:

RAS 728- Breaux
1454 NW 78th Ave.
Doral, FL 33126
Gift Giving Guidelines
 
Items you CAN send:

· Letters and/or pictures of you and your family, must be smaller than 8-1/2" x 11"
See our tips listed below for sending letters and pictures
· Band-Aids, fun and colorful, no metal boxes
· Baseball, soccer, and football cards
· Bookmarks, no metal ones
· Calendars, smaller than 8-1/2" x 11"
· Coloring books, smaller than 8-1/2" x 11" and less than 1/4" thick
· Construction paper, smaller than 8-1/2" x 11" and less than 1/4" thick
· Greeting cards
· Laminated flowers and leaves
· Pages from coloring books, 8-1/2" x 11" or smaller
· Paper dolls
· Puzzles, 8-1/2" x 11" or smaller
· Scrapbook paper
· Scripture cards
· Small posters, 8-1/2" x 11" or smaller
· Stickers
· Small, thin, soft-cover books (no hardback books)

Books make fantastic gifts! If you plan on giving a book, please follow these guidelines:

· Nothing about other religions, books about Jesus Christ are great!
· Nothing about witchcraft, spells, etc. as these children live in situations where these things are very real occurrences
· Nothing about the wealth and affluence in America
· All books must be smaller than 8-1/2" x 11"
· Soft-cover only, no hardback books

Tips for sending letters and pictures:

Letters and pictures make excellent gifts because your child loves to hear from you and see photos of your country and family. Don't worry about writing long letters; even just a few simple words of encouragement are enough to let your child know you care and think about them. Letters can be sent during the holidays, for your child's birthday (allow about three weeks for delivery), or any time you want to let them know they are in your thoughts. You can send your letters to our sponsorship office in a larger, outer envelope with your child's name on the inside envelope that will then be forwarded to your child. For confidentiality, please do not include your last name, home address, or email address on letters or pictures for your child.

Finally, we want to make you aware of the following items that we CANNOT send:
· Balloons
· Balls
· Candy
· CDs/DVDs
· Ceramics or glass
· Clothes or shoes
· Food
· Foreign currency
· Gum
· Halloween items (inappropriate in many countries)
· Large items, anything larger than 8-1/2" x 11" and 1/4" thick
· Magnets
· Ornaments
· Perishable items
· Seeds
· Toothpaste and toothbrushes
· Soap, shampoo, deodorant

In closing, we send our sincere thanks to you for your support of ER International, for being a wonderful sponsor and a light in your child's life, and for considering a holiday gift donation.

We wish you a very happy and healthy holiday season.

With love, Ernie and Robyn Breaux,
ER International